Hello friends! 🙌
Today we're going to tell you how to sign up for Worktivity. Worktivity unlocks your productivity potential. 🚀
There are many benefits to signing up for this platform. 🤩 These include increasing work efficiency, monitoring employee productivity, and benefiting from statistical data. The sign-up process is also very simple and can be completed in just a few steps.
Now let's take a look at how to sign up for Worktivity. 👀
Creating an account
1. First, go to useworktivity.com and click "Start your free trial" to access the registration page.

2. On the page that appears, you will be asked to enter your name, surname, email, password, and confirm your password. Then you just need to read and accept the agreements.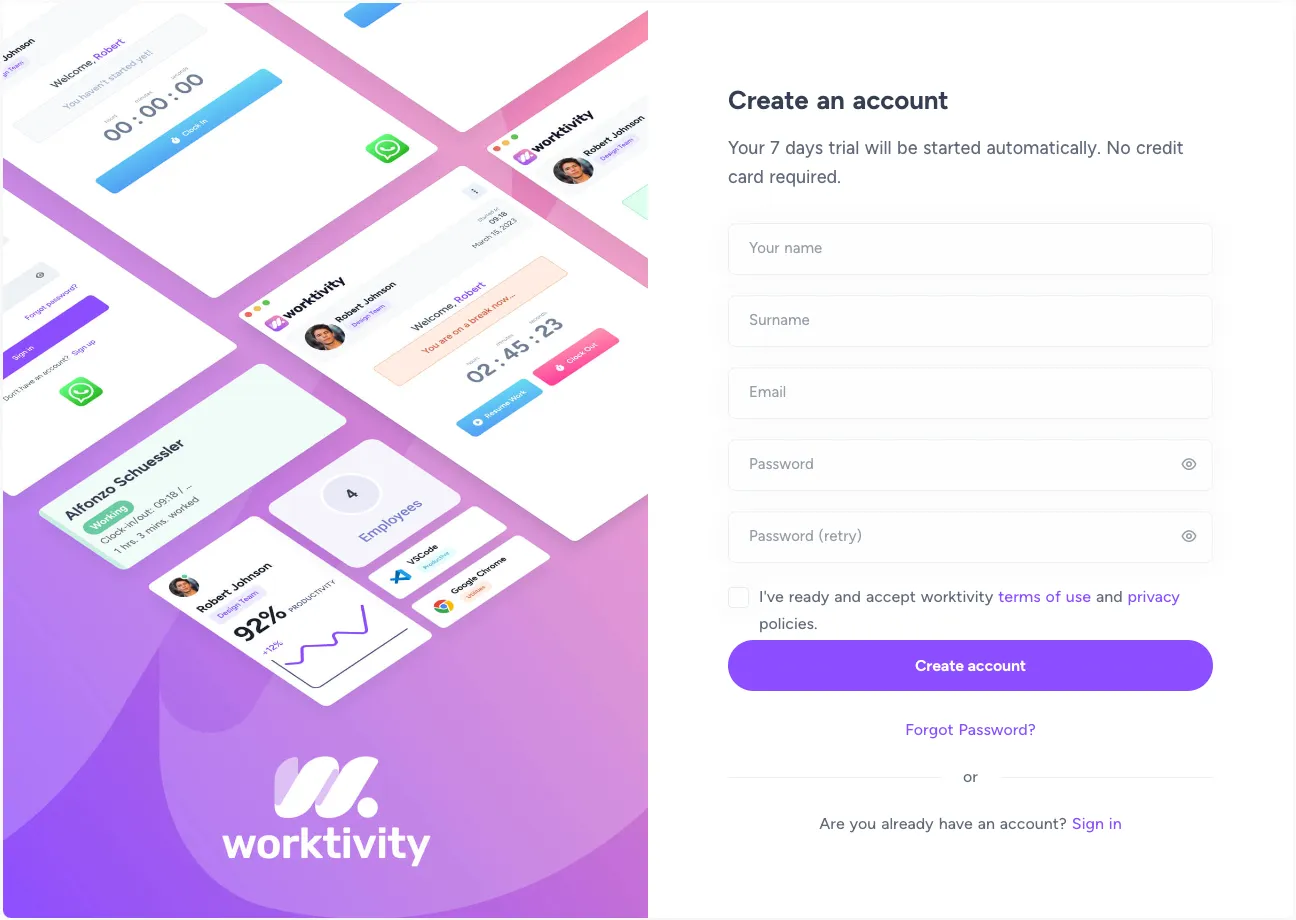 3. Finally, by clicking the "Create account" button, you can complete the registration process. This will start your 7-day free trial. 🎉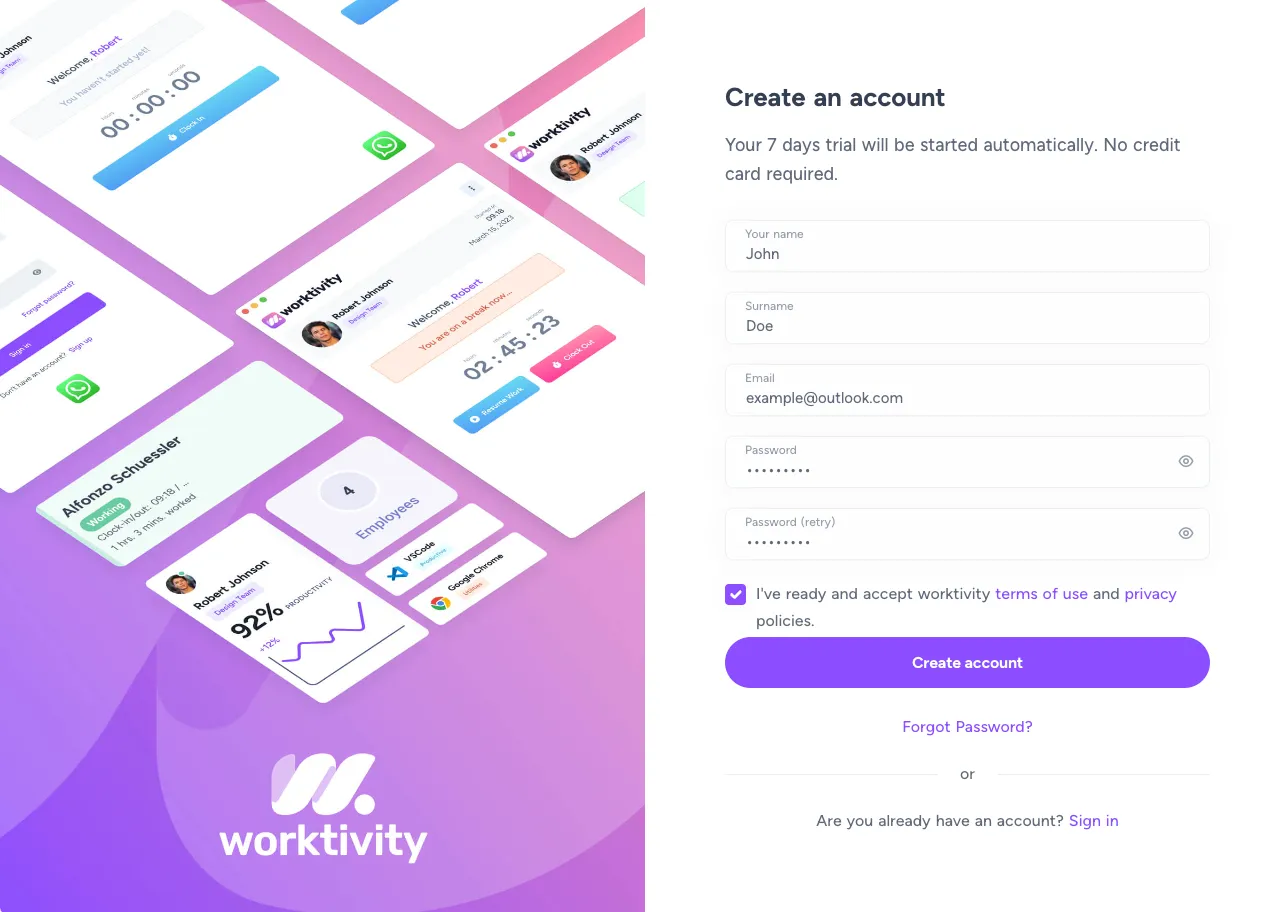 Signing up for Worktivity is that easy! You can also find our article on "How do i create my organization" here.
See you in our next post! 🤝
Worktivity team ❤️