")}.cursor-primary a{cursor:url("data:image/svg+xml,%3Csvg xmlns='http://www.w3.org/2000/svg' width='50' height='50' viewBox='0 0 50 50'%3E%3Cdefs%3E%3Cstyle%3E.cls-1%7Bfill:%23f78b77;opacity:0.9;%7D.cls-2%7Bfill:%23fff;%7D%3C/style%3E%3C/defs%3E%3Ccircle class='cls-1' cx='25' cy='25' r='25'/%3E%3Cpath class='cls-2' d='M21.79,26.79,17,31.59V30a1,1,0,0,0-2,0v4a1,1,0,0,0,.08.38,1,1,0,0,0,.54.54A1,1,0,0,0,16,35h4a1,1,0,0,0,0-2H18.41l4.8-4.79a1,1,0,0,0-1.42-1.42Z'/%3E%3Cpath class='cls-2' d='M34.92,15.62a1,1,0,0,0-.54-.54A1,1,0,0,0,34,15H30a1,1,0,0,0,0,2h1.59l-4.8,4.79a1,1,0,0,0,0,1.41h0a1,1,0,0,0,1.41,0h0L33,18.41V20a1,1,0,0,0,2,0V16A1,1,0,0,0,34.92,15.62Z'/%3E%3C/svg%3E"),auto}.process-wrapper.arrow [class*="col-"]:before{background-image:url("data:image/svg+xml,%3Csvg xmlns='http://www.w3.org/2000/svg' viewBox='0 0 108.15 19.5'%3E%3Cpath fill='%23f78b77' d='M2.38,13.63A107.77,107.77,0,0,1,41.56,3.28C54.29,2.51,67,4.2,79.4,6.9c7.73,1.68,15.38,3.73,23,5.86a1.56,1.56,0,0,0,.83-3C89.85,6,76.35,2.5,62.54.87A111,111,0,0,0,24,2.73,119,119,0,0,0,.8,10.93c-1.81.85-.23,3.54,1.58,2.7Z'/%3E%3Cpath fill='%23f78b77' d='M95.51,19.27A60.35,60.35,0,0,1,107,12.41a1.58,1.58,0,0,0,1.12-1.29,1.53,1.53,0,0,0-.75-1.56,20.31,20.31,0,0,1-9-8.65,1.56,1.56,0,0,0-2.7,1.57c2.34,4,5.79,7.86,10.12,9.78l.37-2.86a62.69,62.69,0,0,0-12.25,7.18,1.6,1.6,0,0,0-.56,2.14,1.56,1.56,0,0,0,2.13.55Z'/%3E%3C/svg%3E")}@media (min-width:576px){.navbar-expand-sm.navbar-light .navbar-nav .dropdown:not(.dropdown-submenu) > .dropdown-toggle:after{color:#8b4dff}}@media (min-width:768px){.navbar-expand-md.navbar-light .navbar-nav .dropdown:not(.dropdown-submenu) > .dropdown-toggle:after{color:#8b4dff}}@media (min-width:992px){.navbar-expand-lg.navbar-light .navbar-nav .dropdown:not(.dropdown-submenu) > .dropdown-toggle:after{color:#8b4dff}}@media (min-width:1200px){.navbar-expand-xl.navbar-light .navbar-nav .dropdown:not(.dropdown-submenu) > .dropdown-toggle:after{color:#8b4dff}}@media (min-width:1400px){.navbar-expand-xxl.navbar-light .navbar-nav .dropdown:not(.dropdown-submenu) > .dropdown-toggle:after{color:#8b4dff}}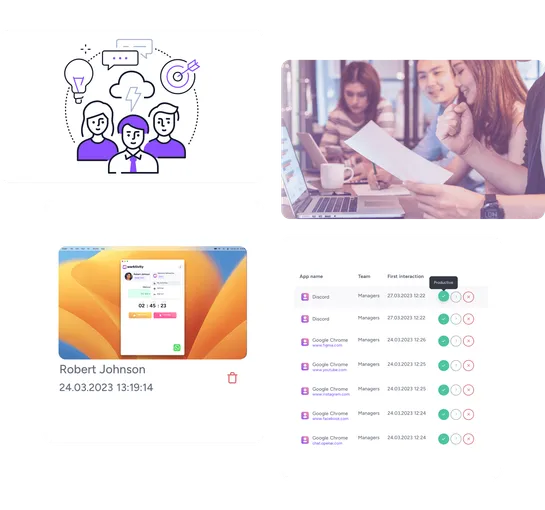 Best Employee Tracking and Monitoring Software for Startups
Empower your team and drive success with employee tracking
As a startup founder or manager, you know that time and productivity are essential for success. However, keeping track of employee work time, monitoring productivity, and ensuring that your team is working efficiently can be a challenge. That's where time tracking softwares comes in.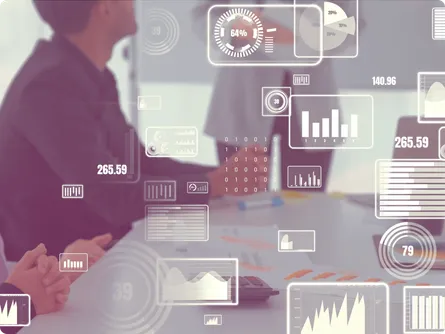 Boost your team's productivity with Worktivity's employee time tracking and monitoring
Want to ensure your team is staying productive and on-task? Look no further than Worktivity's employee monitoring feature.
Real-time tracking of computer activity, including apps used and active window screenshots.

Customizable rules to filter unproductive behavior and identify top performers.
Daily productivity timeline for visualization of team performance.

Use work analytics to evaluate performance and provide feedback for improvement.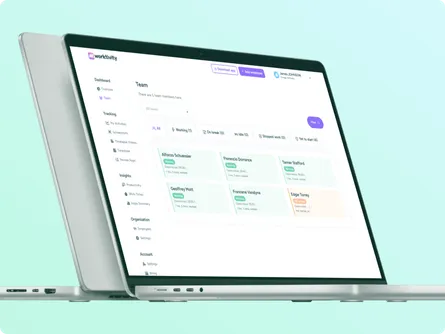 Simplify your processes with Worktivity's online timesheets
Worktivity's online timesheets feature offers a simple yet powerful solution for tracking employee work time and optimizing time management.
Clock-in and clock-out feature for easy tracking of work time.

Real-time monitoring of employee app usage for improved productivity.
Daily timeline visualization of employee productivity to identify areas for improvement.

Customizable rules to filter and evaluate employee performance and provide feedback.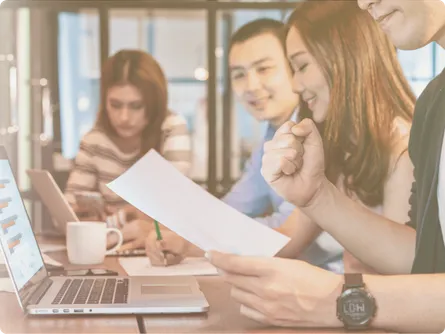 Unlock Your Team's Productivity Potential
Worktivity's productivity measuring and reporting feature helps businesses optimize their workflow by providing a comprehensive view of their team's productivity.
Visualize employee productivity on a daily timeline and monitor app usage in real-time.

Customize rules to filter unproductive activities and improve team productivity.
Provide employees with their own work analytics dashboard to track their productivity, set goals, and receive feedback.

Export productivity data to CSV or Excel for in-depth analysis and data-driven decision-making.
Thank you for choosing Worktivity